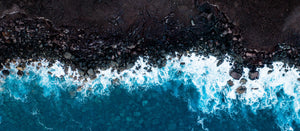 Santevia
Santevia designs, manufactures and distributes mineralized alkaline water filtration products that are optimized to support your health. Our small but rapidly growing company is uniquely located in Delta, BC and is made up of forward-thinking, active, and caring individuals.

Core Values
Live Long, Live Strong
Go Further
Strive for Aha! Moments
We are Family

Our team lives these core values, and this is also demonstrated through Santevia Gives Back, our donations arm of our business. We support orphanages in Thailand, schools in the slums of Bangladesh and water projects in Uganda.

Don't see a position relevant to your skill set? Please feel free to send your resume to careers@santevia.com, we are always on the search for top talent.